We all love to follow the stars to see what pictures they're tweeting everyday. Whether they are snapping a pic of their struggle plates or showing off their new 'do, celebs tend to be the most fascinating people to keep up with. Here's a few of my favorite pics that were tweeted this week…
Mary Mary's Erica & Tina Campbell ran into actor Morris Chestnut in New York City:
Rapper Wale tweeted this picture of him, Wizards John Wall & some others as they were partying it up for Scari Hilson's 30th birthday party:
Jesus be a Windex Filter: Michelle Williams tweeted this photo with the caption – "NO FILTER! ABS for Jesus! Hahahahaha!"
Chris Brown tweeted a picture of him performing in Paris: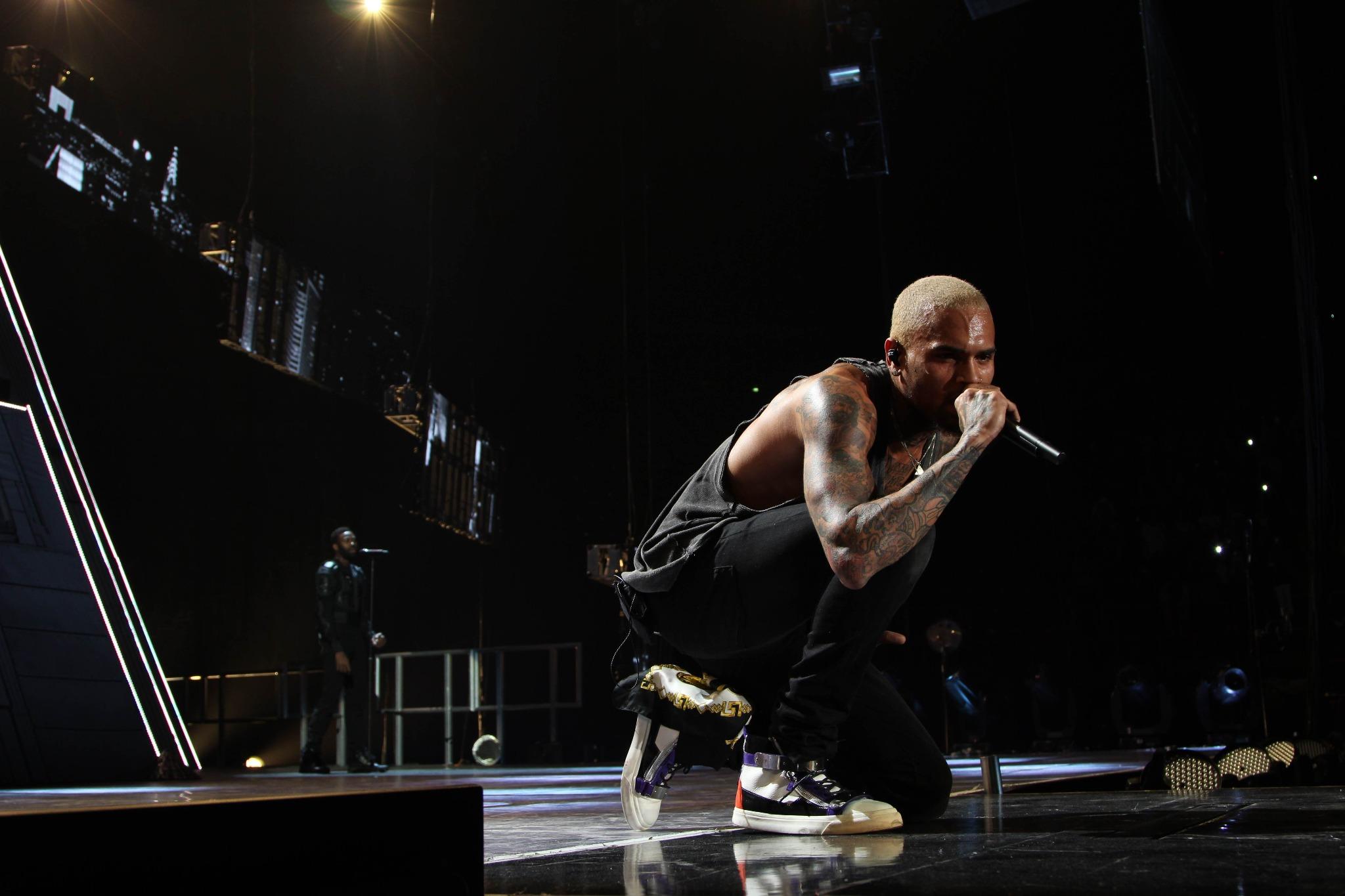 Tye Tribbett shows off his new short locs? What's going on up there Tye? The singer tweeted a pic of his studded boots for his performance for Evangel's Christmas Celebration in MD.
Kim Kardashian tweeted a picture of her new earrings with the initials "KW", which could only stand for Kanye West or Kim West. Who knows what she's trying to do here: